Dear Roots & Shoots Members,
I can't believe how fast this year has gone. And Iamsoproudofthe amazing …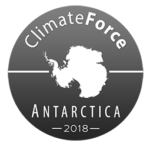 The South Pole Energy Challenge (SPEC) begins on November 15, 2017. Robert Swan and his 23 year-old son Barney, will …
Our Executive Director, Tara Golshan, recently spoke live on air with Dubai Eye radio station about what you can do …
Roots & Shoots Ambassador Robert Swan is a remarkable person and an inspirational speaker.
As the first person to walk to …
I received the privilege to stay at Windsor Castle for a week, and meet with Roots & Shoots leaders from …